Belcarra Garden Club
BC, Canada

Shangrila Farm, Mission BC
BGC- Belcarra Garden Club Adventure 2022
Take a walk through the fields of flowers and the fantasy forest!
Shangrila Farm, in Mission BC, was the first "field trip" our club has taken and WOW, what a good one!
Our "tour guide", Forest, took us through the large acreage filled with flowers, topiaries, ponds, fantasy forest areas, and more!
Check out their great video! Mission Dahlia Flower Festival (shangrilafarm.ca)
Forest gave us a little history of Shangrila Farm and to our shock and surprise, told us that the whole farm is basically run by the 3 family members!
The watering is done by hand... which seemed unimaginable to us... our little gardens at home take what feels like forever to water and maintain!
There are 200 varieties of dahlias, their "flower of choice".
Check out the slides of some of the beauties here: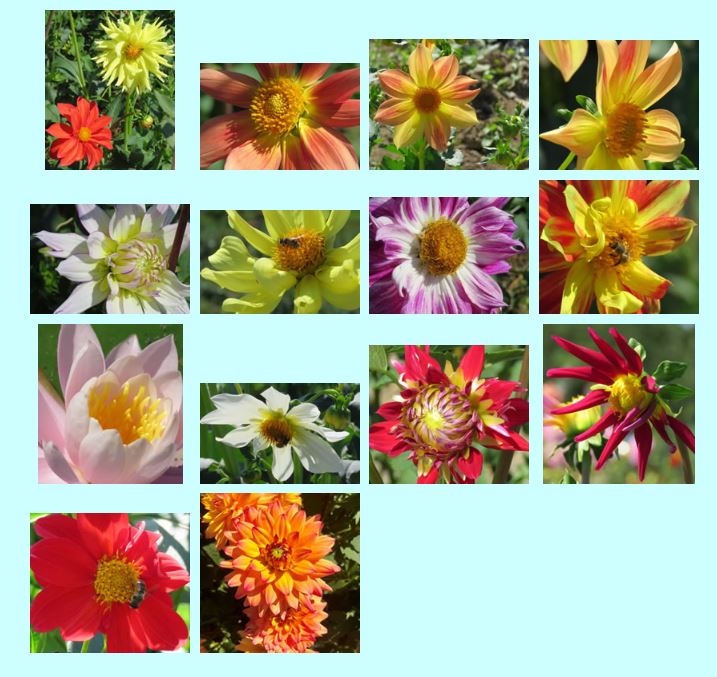 | | |
| --- | --- |
| | It was quite the adventure, travelling through the many paths en route. Forest told us that his father gets the "kudos" for the many archways and topiaries. (Click for larger map.) |
Enjoy "our walk" through this delightful creation.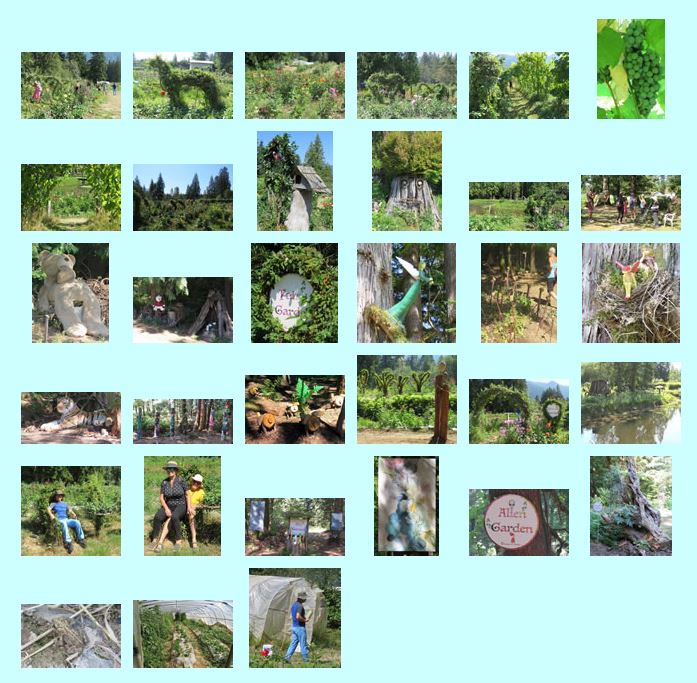 The day was hot and sunny, so some of us took a little extra time at the shady bench stop part way along.
At the end of the tour, we all appreciated the chairs, nicely set up so that we could chat about our lovely day.
Mr. Turkey and a host of chickens and ducks provided a little extra entertainment!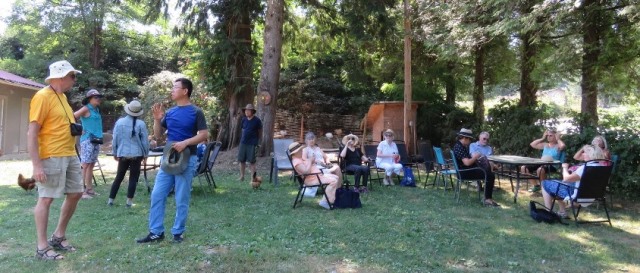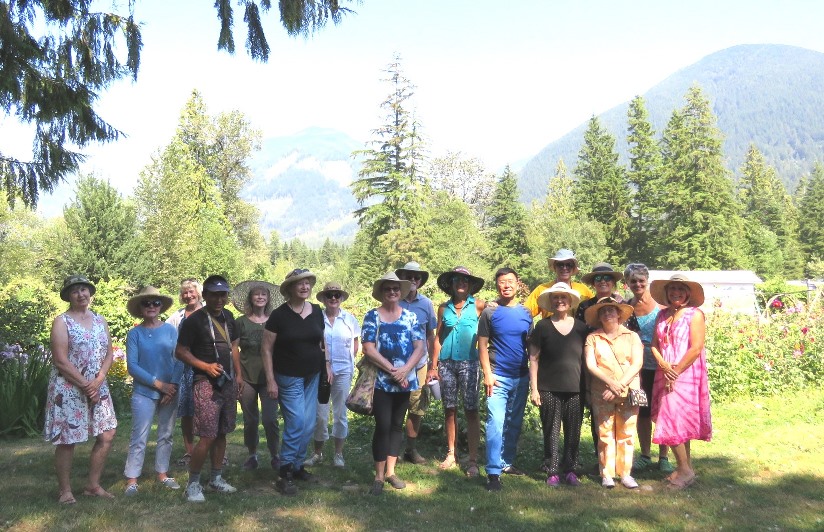 Thank you, Shangrila Farm, for making our "first field trip" such a success. We'll be back next year!

Back to Belcarra Garden Club